Just finished working another amazing WonderCon out here in San Francisco. It was great to see some of my SG buddies from the West coast again and meet some of our California fanbase. You know, it is kind of funny that I live on the East coast yet see the West coast Suicide Girls a great deal more than the ones in my own area. I don't know why that is.  I suppose that there are just more large -scale events out here on the West coast. Not to mention, that both of my current SG photographers are located on the West coast.
So anyway, the main reason that I come out to San Francisco around this time is for my close friend Bob, who is a fellow SG and nerd. Of course we have fun working the convention but it also gives us time to catch up and spend time together. Here we are together: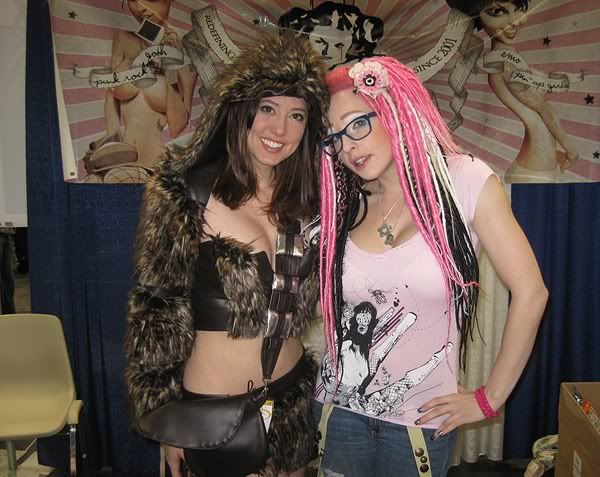 I have lots more random pics from the Con as well. I shall post a few of them tonight and then maybe some more throughout the week.
A bunch of us SG's at the booth: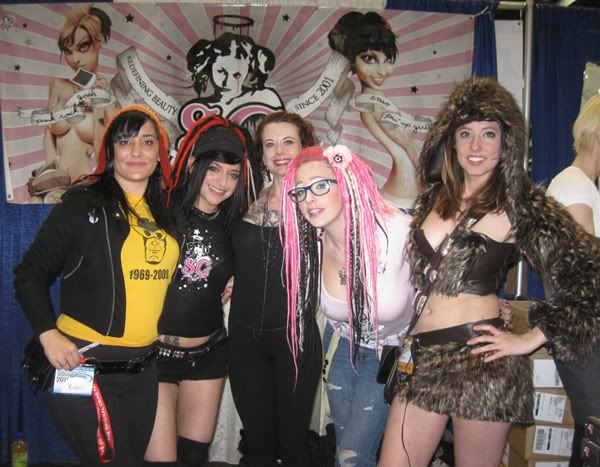 Totally inappropriate…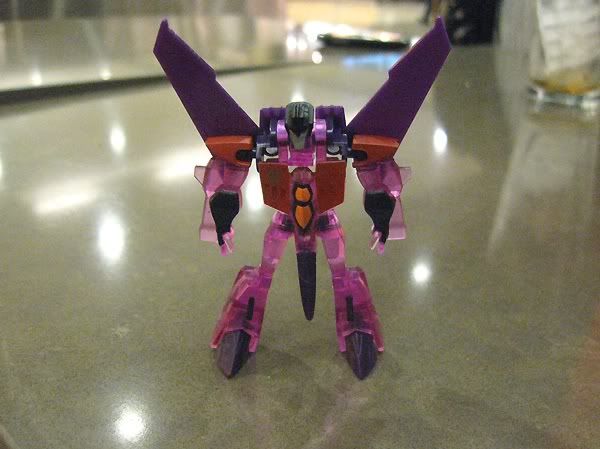 Serious mustache (this one is really just for Yuzi)…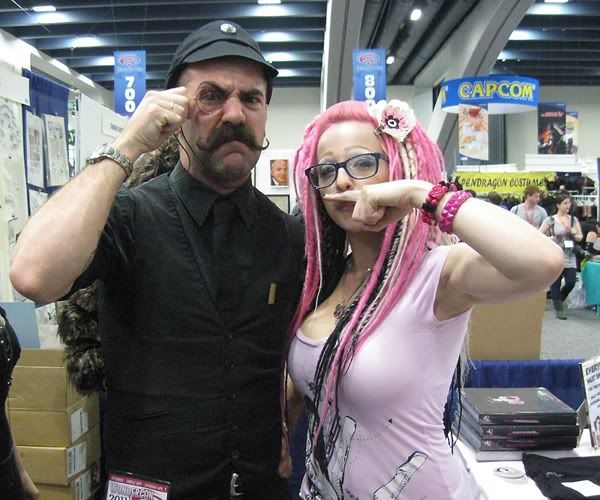 Our Quidditch team will be unstoppable with these awesome (and giant!) new brooms.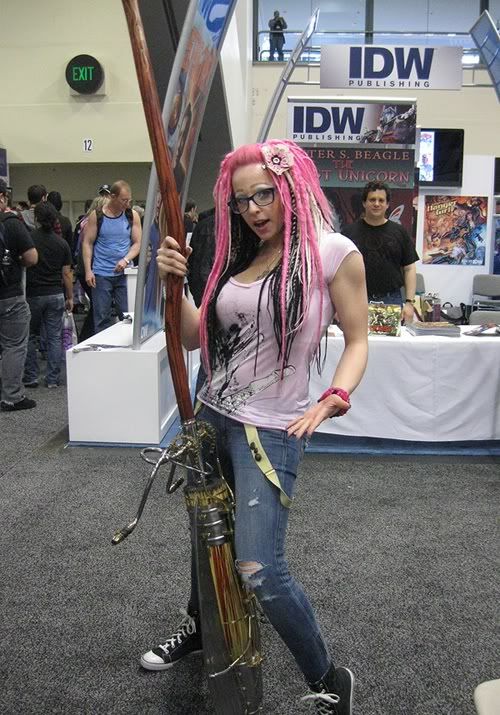 Same Bobsauce and Squeak…different day: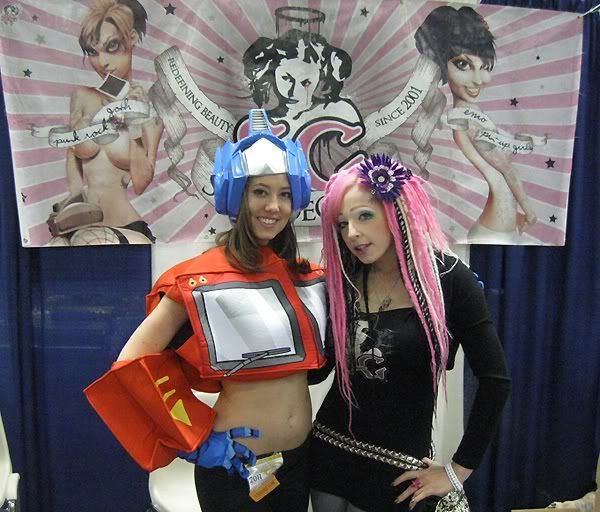 Messing around at the Marvel booth…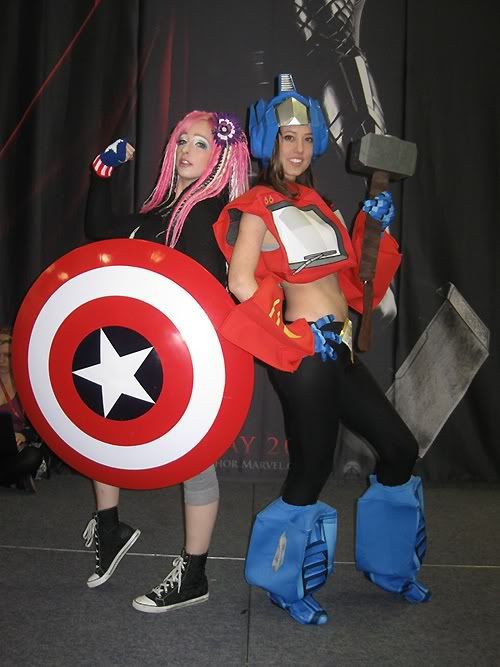 I shall post more as the week continues! Stay tuned kiddos!

<!– .entry-content –>